THE MUSKOX BEHIND THE FLANNEL
Yukon
Known as the resident gentleman of Alaska Wildlife Conservation Center, Yukon has an air of debonair – a distinct vibe of "I'm handsome and I know it." Yukon's a descendant of the goat family and his ancestors have stood long on earth before humans. Yukon is naturally warmer animals because of his two-layered coat consisting of a thick outer coat of long guard-hairs, and an inner-layer of qiviut.
For every purchase of $100 or more, $10 is donated to support Yukon and conservation of Alaska's muskox herd at the Alaska Wildlife Conservation Center.
Learn More
Customer Reviews
01/04/2022
Flannel Shirt Jacket
1) Great delivery time 2) Packaged Neatly 3) PERFECT FIT 4) Precisely made 5) Gift received with "WOW" 6) Yep, want another, for me!!
Susan L.

United States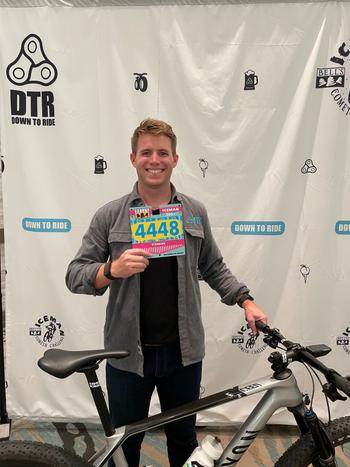 12/07/2021
I've spent years looking for a flannel like this
I run hot which if you've ever seen me jogging down Woodward in June is overly obvious. Winter poses a unique challenge for a sweaty guy like me as the temps in SeMi often hover between 20-40 degrees, not quite full send winter coat but hardly long-sleeve weather. Insert the Flannel Shirt Jacket, I got this from their team in October and essentially haven't taken it off. A warm, timeless, and versatile look perfect for the Midwest and beyond. Bonus, looks amazing with any vest while keeping your arms warm. My dad and friend both requested one for the holidays!
Connor G.

United States
10/10/2021
SUPERB ALL THE WAY
Was looking for a high quality Flannel shirt for the cooler weather. My definition of higher quality is fit is true and a little roomy. Color is vibrant and dyed of highest quality. The feel is thick but not restrictive in movement. And the price is fair for the quality but not inexpensive. Checkall the way around on this one. Fit is true eith a t shirt or Henley underneath. Maybe even a slight tad fitted. If you want to layer with a sweater I re commend 1 size up. I purchased medium which is just a tad more fitted than a Pendleton medium as a good teference. Freedom of motion is excellent and this shirt is also classy looking to wear for a dinner out at the pub or steakhouse. I plan to buy more from Musk ox. If they introduce this in Navy Blue I am in.
Mickey

United States
06/21/2021
MuskOx Yukon flannel shirt.
This is a well made product! I have purchased many flannel and wool shirts over a very long period of time.It compares very favorably with Filson and Pendleton.Keep up the excellant work!
Mel S.

United States
03/05/2021
High Quality, Excellent value
This was a gift for my husband who balks at my spending on him. He LOVES these MuskOx pullovers! New favorites for him. He cannot get over the quality and there is the added blessing of money toward Conservation.
Kathryn L.

United States
---