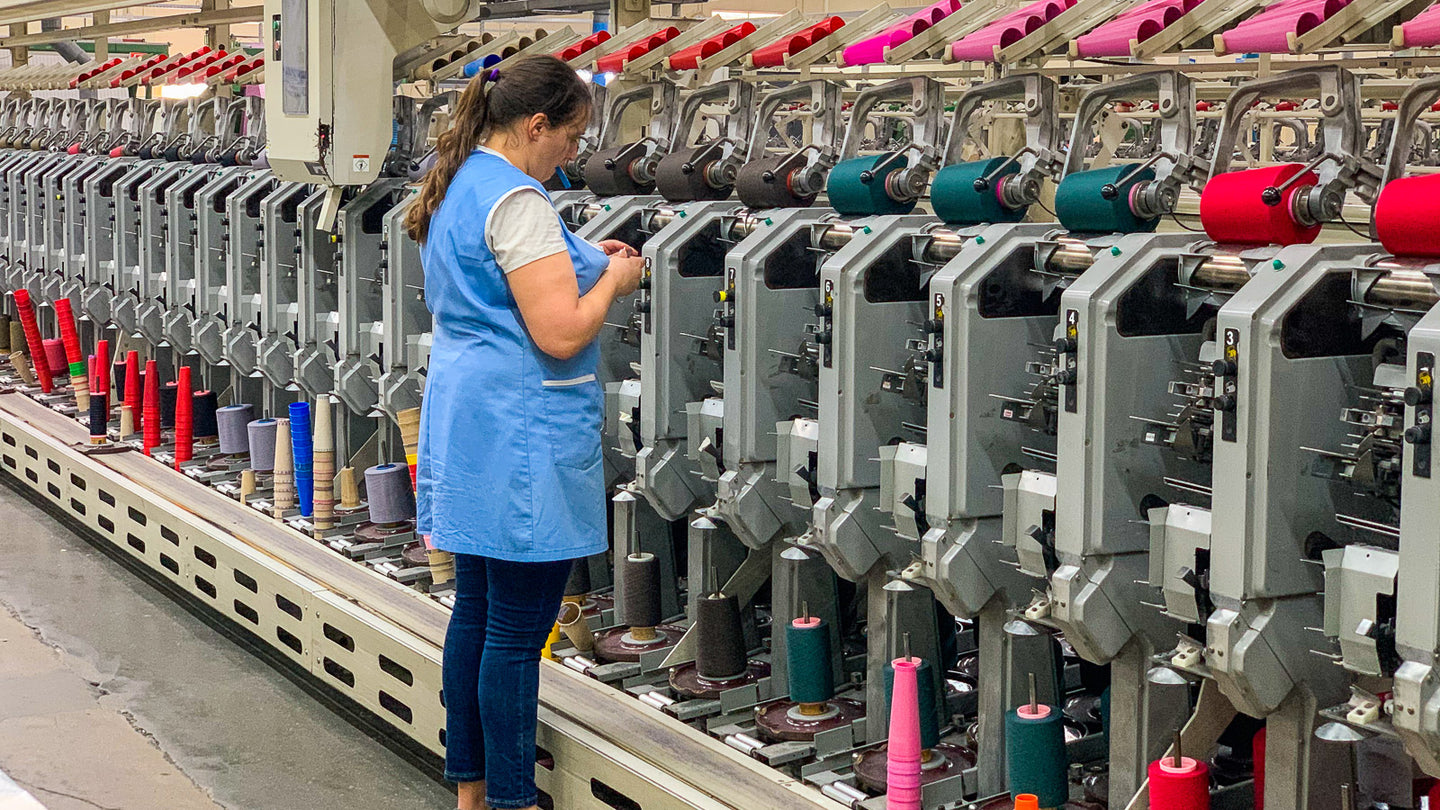 Every MuskOx Flannel is Unique
MuskOx is committed to ethical manufacturing standards not only for our quality flannels, but the farmers who grow our cotton and the employees who weave our fabrics.
Anti fast fashion — our manufacturing process turns cotton fiber to yarn, yarn to fabrics, fabrics to flannels. Our weight, thickness, softness and patterns are found nowhere else.
Ethical & transparent manufacturing is a core value of MuskOx — we're proud that 100% of our flannel production happens at a family owned mill in Portugal.
Globally recognized environmental standards for textile production — MuskOx flannels do not cut corners to maximize profits.
RONFE, PORTUGAL
100% Cotton Flannels
Based in Portugal, our Flannel facility develops best-in-class 100% cotton fabrics and men's flannels. This facility was established over 40 years ago and is vertically integrated, sourcing cotton through the Better Cotton™ standards and certified in both the Global Recycled Standard and Global Organic Textiles Standards.
EXPLORE THIS FACTORY
A minimal impact that a garment has on the environment is crucial — smart cotton sourcing is at the heart of MuskOx.
HIGHEST SOURCING STANDARDS
Better Cotton™ Standards
Our flannels are made with 100% cotton through Better Cotton™ which evaluates the environmental, social and economic impact of cotton sourcing. Better Cotton™ is ISEAL compliant which supports ambitious sustainability systems and their partners to tackle the world's most pressing challenges.
EXPLORE OUR COTTON