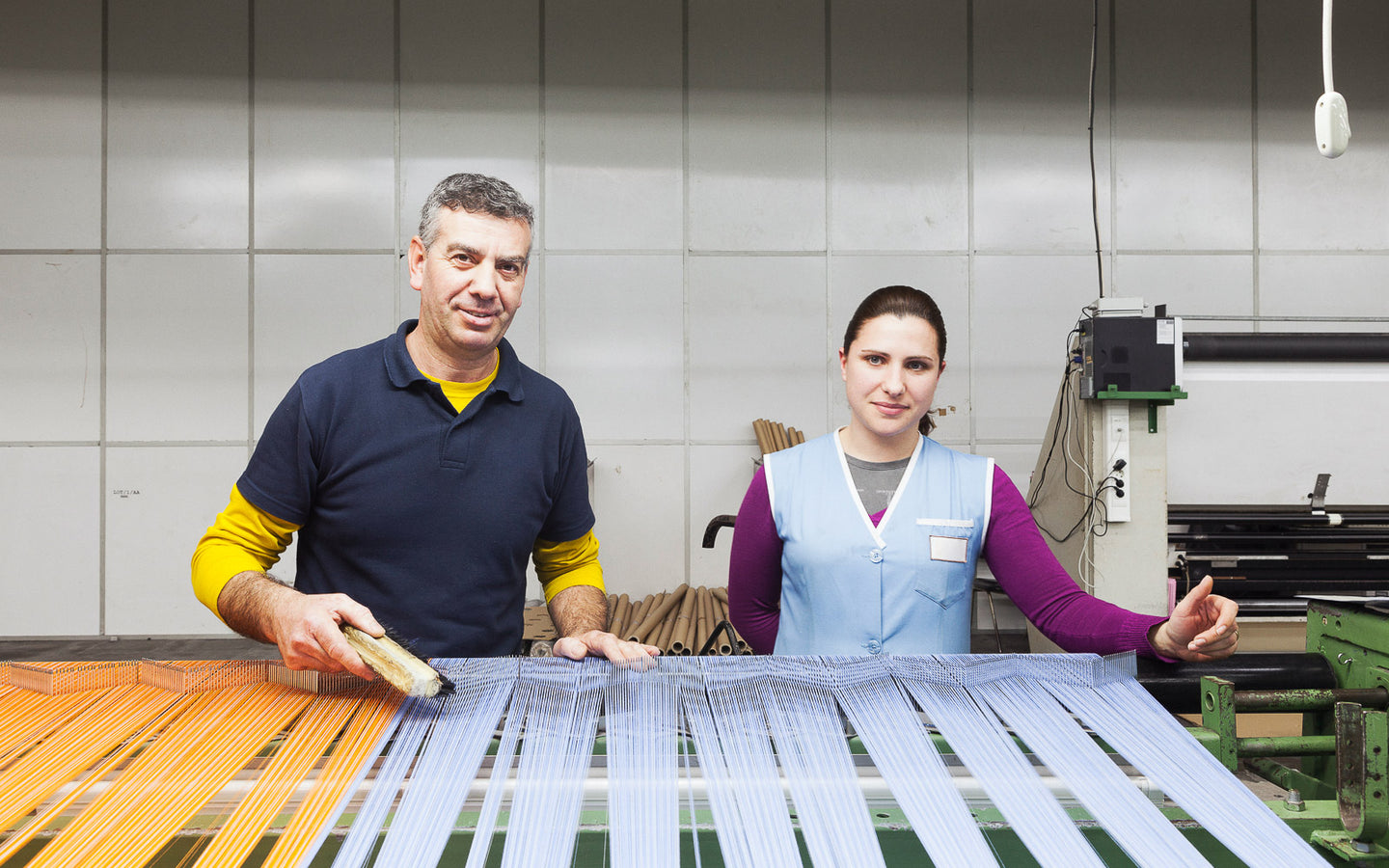 RESPONSIBLE MANUFACTURING
Building Great Gear The Right Way
Our manufacturers go above and beyond creating great gear. Our manufacturing facilities have high quality standards for mental and physical health and the environment. We take our social responsibility very seriously and stand behind the teams who produce our fabrics and build our garments.
Ronfe, Portugal
100% COTTON FLANNELS
Based in Portugal, our Flannel facility develops best-in-class 100% cotton fabrics and men's flannels. This facility was established over 40 years ago and is vertically integrated, sourcing cotton through the Better Cotton™ standards and certified in both the Global Recycled Standard and Global Organic Textiles Standards.
Explore This Factory
DETROIT, MICHIGAN
GRAPHIC TEES
Based in Hamtramck a city surrounded by Detroit, Dunwell specializes in American made screen printed tees and hoodies, print design and embroidery.
EXPLORE THIS FACTORY
Detroit, Michigan
SPORTSWEAR & PULLOVERS
Just outside of Downtown Detroit, Soft Goods specializes in 100% American made apparel using domestically sourced fabric and dying techniques, and a local supply chain. This small-batch manufacturer exists to create high-quality traditional sportswear and employment opportunities within Detroit.
Explore This Factory