PRESERVING UNMATCHED QUALITY

SIMPLE WASHING INSTRUCTIONS FOR YOUR MUSKOX FLANNEL
MuskOx Flannels are meticulously crafted in Portugal with the finest 100% cotton in the world. This means proper care is crucial to keeping your shirt looking, feeling, and fitting great for as long as you own it.
MACHINE WASH COLD, GENTLE CYCLE
HANG TO DRY
DO NOT BLEACH
MEDIUM IRON
👇 SEE THE DIFFERENCE 👇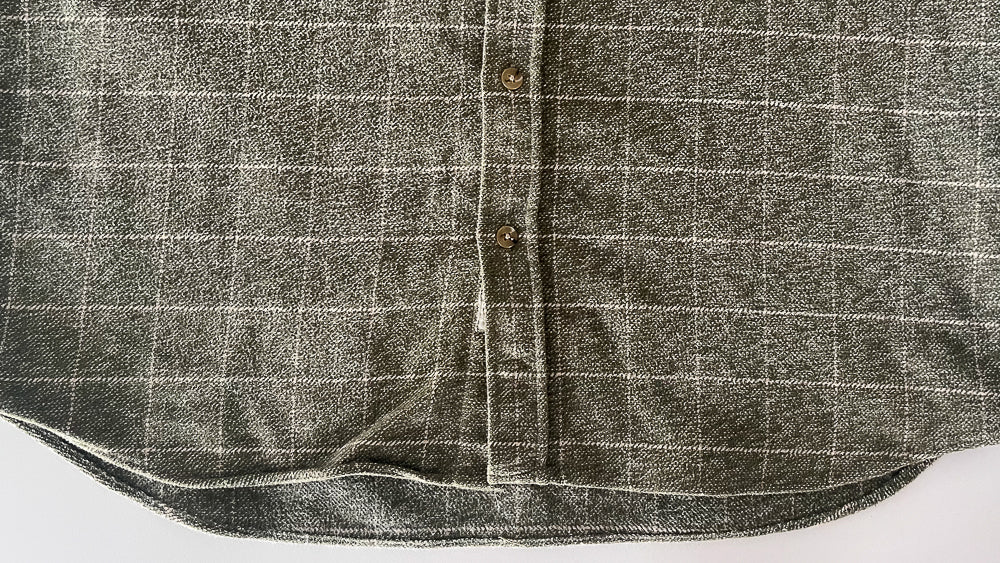 Above, the flannel on the left has been properly cared for and kept its rich color, complexity and soft feel. The flannel on the right has been improperly cared for, lost it's soft feel, has a rough appearance, and shrunk in important areas of the shirt's fit.
Our flannels are hand cut and sewn at a family owned factory in Portugal
RESPONSIBLE COTTON SOURCING
MuskOx flannels are made with 100% cotton through Better Cotton™ which evaluates the environmental, social and economic impact of cotton sourcing.
EXPLORE NOW
ONE-OF-A-KIND PATTERNS
Our flannels are uniquely woven from 100% cotton at our world-class mill in Portugal, and found nowhere else.
PREMIUM YARNS & FABRICS
The unmatched quality and strength of our flannels starts with our yarn — heathered and mouliné yarns are used, adding texture and weave density of our flannels.
DOUBLE BRUSHED FABRIC
Every flannel has a premium finishing technique called "double brushing" to increase fabric softness inside and out, giving them a fluffier feel.
TIGHTLY WOVEN 100% COTTON
Tightly woven cotton twill is the foundation of our durable flannel fabrics. This diagonal weaving pattern has less exposed fibers, resistant to creasing, and has a high thread count thus increasing the density of the weave.
WORLD'S STRONGEST SEAM DESIGN
Flat felled seams enclose the raw seam edges from exposure, hiding them from wear and tear, and allowing the seams to hold up in the wash.
RECYCLED CONTENT BUTTONS
A small detail that has a huge ecological impact. Our buttons use 30% recycled ocean-bound plastic. Our supplier has prevented 600MM plastic bottles from entering our oceans.
FLANNELS COMMITTED TO WILDLIFE CONSERVATION
By purchasing a MuskOx Flannel you directly donated $10 towards American wildlife conservation. Our future rests in the health of the outdoors and that's why we put our money where our mouth is.
EXPLORE NOW
FROM THE HERD
"Normally other flannels would show signs of wear by now with the work that I do. But the stitching has held tight on this one, the softness hasn't gone away and it's held up great."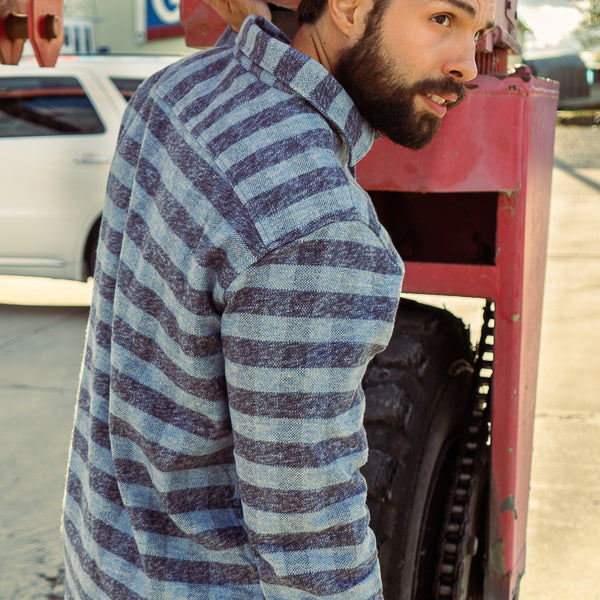 THE GRAND FLANNEL
FROM THE HERD
"Literally the softest and most durable flannel I own! It's heavier than most flannels, which I love."
THE GRAND FLANNEL
FROM THE HERD
"Truly a three-seasons shirt that is both stylish and timeless. Great quality material and construction as well."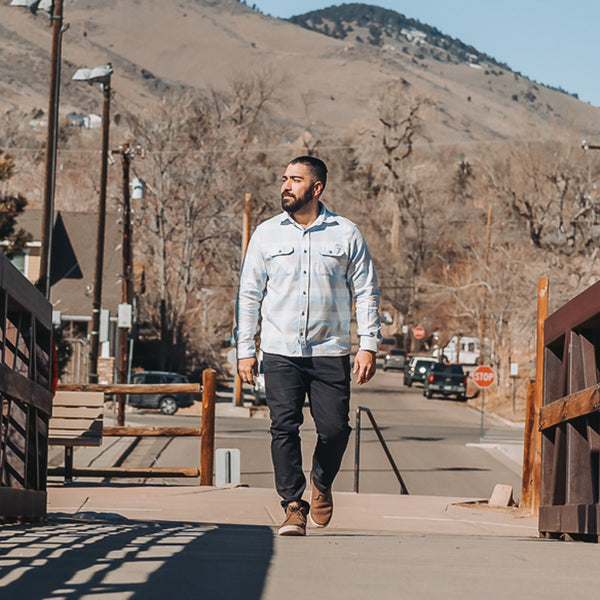 THE THREE SEASONS FLANNEL